Friends, what a year it has been.  Actually a couple of years. My dear wife and lifetime partner Donna Kipp retired from her job in mental health in 2018.  I am still subbing at my beloved Cedar Cliff High School.  I had major surgery on my neck/spinal chord in February of 2020.  It was just weeks before the Covid crisis. 
News!!!  I have started recording the new album and hope to have it done by late summer 2023.  Stay tuned!
For musicians like me all bookings disappeared quickly.  The impact was very hard.  But our God is so good all the time. Still, as things open up I would love to play for you.
August of 2020 was a blessing with the birth of grandchild #2, Owen David Kipp.  He is a happy little guy and he has melted our hearts. Granddaughter Olivia Grace Kipp just turned five on March 26, 2023.  We are blessed beyond measure.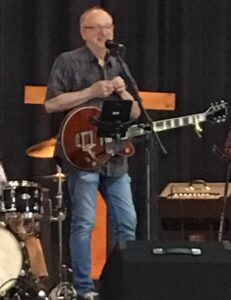 My work with Turning Point Church is an absolute delight.  Come visit us some Sunday morning. Hopefully we will be meeting again in person when the Covid issues are a thing of the past.
You might want to consider booking me for a house concert.  It is a nice way to have friends and family over for some relaxing music and my rates are reasonable.  See my Contact Ken page for more information.
Plans for a recording are moving along.  We need to raise some funding for the project. Maybe God is leading you to support this project. Click on the "About" tab for info on how to give to our ministry. Feel free watch my little promo video at the bottom of the page.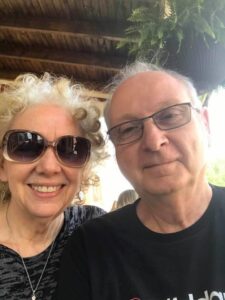 As always I can use ministry dates and bookings.  Keep us in your prayers as Donna and I step out willing to go where God sends us!
As always you can find my CD "Glory Fills My Heart" at  www.itunes.com and download some free songs on this website or look me up on Facebook and send a "Friend Request".
"Glory Fills My Heart" and "Friends of Mine" are also available through this web site.
They are 5.00 each plus $2.oo for shipping. Order form is available on the "Downloadables" page.
In His Service, Ken